The Solterra: Subaru's First EV, Coming Soon to CMA's Subaru of Winchester

Electric vehicles have seen a surge in popularity in recent years, and it's not hard to understand why. For one, drivers flock to electric cars as a way to reduce their carbon emissions in the interest of environmental sustainability. There are also financial incentives, as electric cars allow you to get rid of all that spending at the gas pump. On top of all of that, today's auto manufacturers design electric vehicles with high standards for comfort, safety, performance, and reliability.
We're excited about where the EV space is headed, and glad to showcase the latest innovations from the engineering team at Subaru. If you've been curious about electric cars for sale in Winchester, VA, read on to learn more about one particular addition that's coming to our inventory soon.
The First EV from Subaru: The Solterra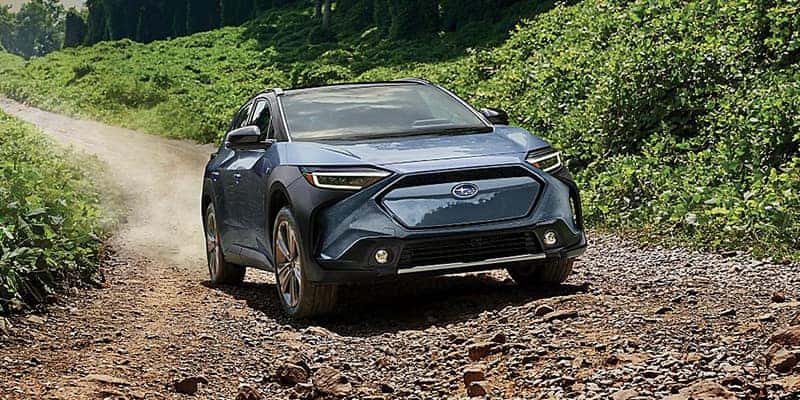 Subaru has long been a best-selling manufacturer, known for a range of dependable and forward-thinking vehicles. Now they're entering the all-electric game with the Subaru Solterra, which gets its name from the Latin words for sun and Earth. Indeed, this is truly a vehicle made with sustainability in mind.
The Solterra isn't merely environmentally friendly, however. It's an all-electric SUV that's designed to give you off-road adventures and dependable performance throughout all four seasons with its standard symmetrical all-wheel drive system and exceptional ground clearance. Built on Subaru's proprietary e-Subaru Global Platform and billed as Subaru's most technologically-advanced vehicle yet, this all-electric powerhouse also comes with a comfortable cabin space, plenty of high-tech features, fast and easy charging, and much more.
The Subaru Solterra will be available in early 2022, and is sure to offer drivers all the performance, comfort, safety, and reliability Subaru is famous for. If you'd like to be one of the first to test drive one, we invite you to contact our dealership at any time.
Browse Electric Cars for Sale in Winchester, VA
Electric cars provide an eco-friendly alternative to traditional gasoline-powered vehicles, making them a great option for the environmentally conscious as well as for those looking to save money at the pump. But no matter what kind of vehicle you're looking for, our dealership is happy to help. Visit or contact us at any time to set up a test drive for a new or used vehicle, or to ask us about electric cars for sale in Winchester, VA.