Careers
Join a Winning Team at CMA's Subaru of Winchester
Carter Myers Automotive (CMA) has made a commitment to serving both our customers and associates since 1924. Through a unique Employee Stock Ownership Plan (ESOP), our associates are owners of the company, accountable for each and every customer experience, employee interaction, and performance result. As an organization we truly believe Shared Ownership means Shared Success. This belief is the driving force behind our philosophy "Owners Just Do More!" To learn more about our values and ownership philosophy, we invite you to listen to messages from our CEO and our proud CMA associates on what ownership means to them!
Becoming an associate of Carter Myers Automotive means far more than just securing a job. Our Employee Stock Ownership Plan (ESOP) is a profit-sharing retirement plan that requires no investment in cash by our associates. Contributions to the plan are paid by CMA from any profits earned by the company through everyone's dedicated work.
CMA is one of the only dealer groups in the country that shares ownership with its employees. We established our Employee Stock Ownership Plan back in 1979, when ESOP was virtually unknown. Since then our company has continued to grow. We now have 17 franchises in 16 locations throughout Virginia including Richmond, Charlottesville, Williamsburg, Woodstock, Winchester, and Staunton, Virginia. EOE/D/V.
At CMA, our dedication to building life-long personal relationships with our customers begins by building strong relationships with our associates. Because our team is committed to providing sales and service excellence, we must also be committed to providing continuous development and training to our associates. We believe in empowering our associates with state-of-the art facilities, a wide range of training opportunities, and on-going opportunities for growth.
Mandy Housley – CMA's Women in Automotive
In addition to career-long personal and professional development, CMA associates enjoy a number of benefits, including:
Associates earn ownership in our company through a unique Employee Stock Ownership Plan (ESOP)*
Competitive Wages
401(k) plan with company match
Medical and dental insurance
Short and Long-term disability coverage
Life insurance
Tuition reimbursement
Paid time-off
Associate discounts on vehicle purchases, parts and service
*An employee stock ownership plan (ESOP) is an employee-owner program that provides a company's workforce with an ownership interest in the company. In our ESOP, we provide our full-time employees with stock ownership at no cost to the employees. This offers our associates an opportunity to accumulate capital in our company that can support their future economic security.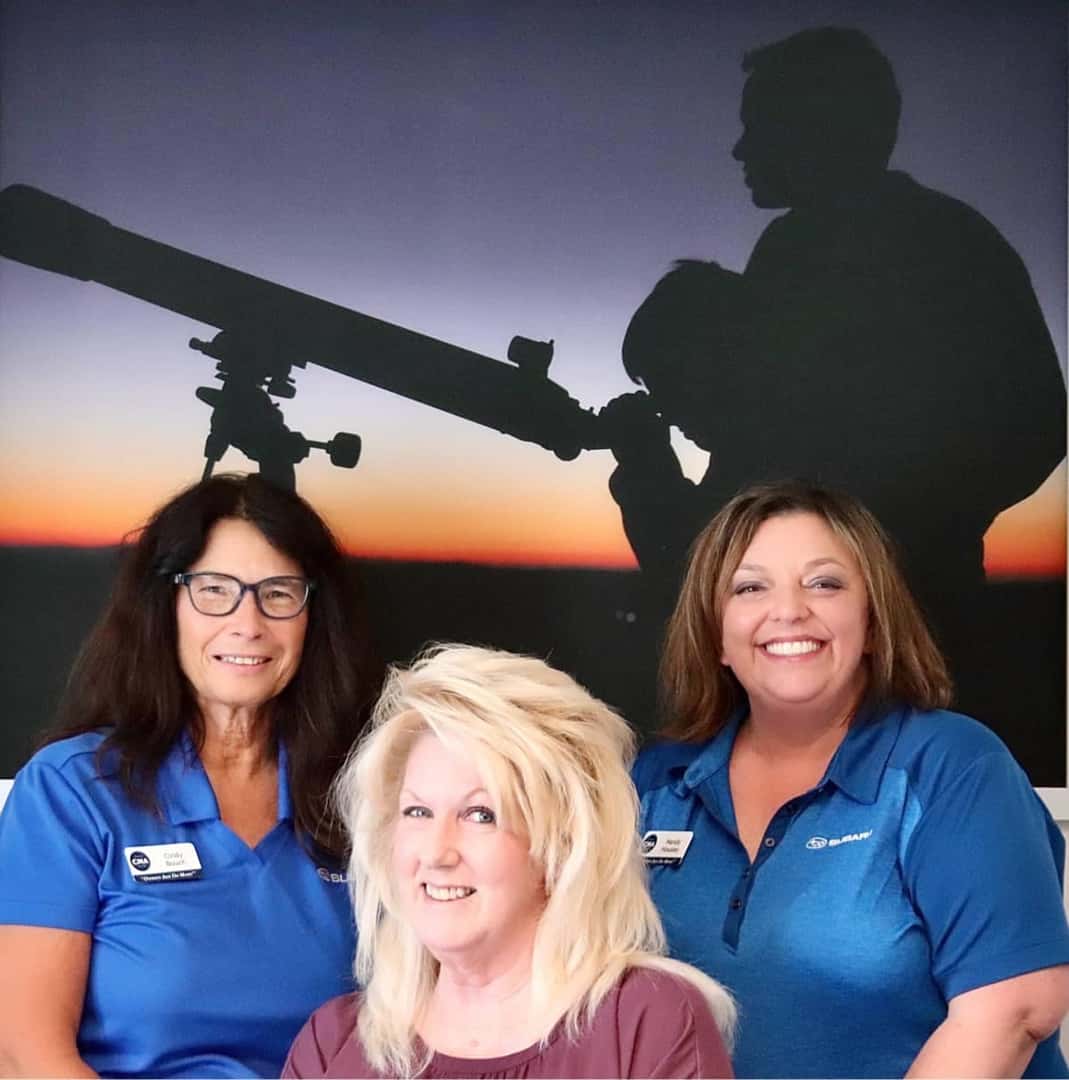 "The Women of Winchester" – Cindy Bouch, Parts Manager (43 years); Lindy Happel, Controller (40 years), and Mandy Housley, Service Director (28 years)